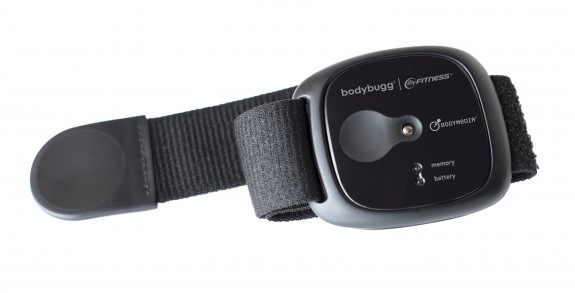 If you digg the NBC reality series, "The Biggest Loser," I am quite sure you would have by now noticed that participants wear a popular gadget called a bodybugg on the back of their right arm.
What is a bodybugg
The bodybugg is a biometric calorie management system available through 24 Hour Fitness, which uses four sensors to convert measurements of galvanic skin response, physical activity, and body temperature into a real-time measurement of calories burned throughout the day. Users wear the compact armband, which easily fits under clothing, over the triceps on their upper left arm – allowing you to take it everywhere you go.
According to the information available from the Bodybugg website, "No matter what activity a user is doing – washing dishes, playing with the kids or working out – the bodybugg calculates the amount of energy expended in each motion. Users then download their captured bodybugg data to a Web interface that tracks caloric measurements and helps them monitor their food intake and activity levels as they seek to achieve their fitness goals".
Do you wear this device or know somebody who wears this device? What do you think about it?