Vera Wang wedding gowns were featured at both Alicia Keys and Chelsea Clinton's weddings this weekend. Â It's a big day for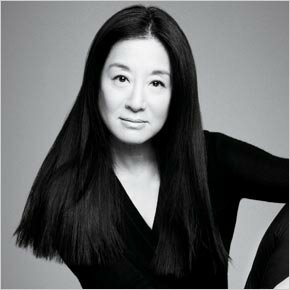 the queen of weddings, watching two very high profile brides walk down the aisle in two very different gowns. Â Alicia Keys wedding gown was a Grecian inspired dress. Â Chelsea Clinton's gown was a little more traditional.
As for the designer herself, she was seen at the Clinton wedding. Â Of course, if invited to both ceremonies, it would be very hard to choose which one to attend. Â The Mezvinsky wedding was the closest thing to American royalty, and I'd venture to say there's not been such a big wedding since the marriage of Princess Di to Princess Charles.
The Vera Wang bridal salons will likely be bustling with these two beautiful brides making that choice in gowns. Â If you are getting married, which gown did you like better: Alicia or Chelsea? Why? Haven't seen the gowns? Click here to view a picture of both.