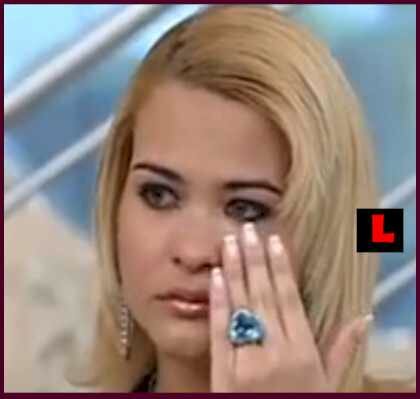 The recent controversy surrounding Geisy Arruda,  a Brazilian   student is back in news.
The Brazilian university had rusticated Geisy Aruda for wearing a very provocative dress to her school which had created a great uproar in the college premises. The boys tried manhandling her and taking her snapshots while the girls were accusing her of wearing a dress that was not suitable for college wear.
Bandeirante University had accused her of attending her college in "provocative clothing" which was "incompatible with the university environment."
One of her friends Kelly Andrezzil who was with her was aghast at the way people responded. She reported that on October 22nd, the moment Arruda arrived in a pink miniskirt their was a near riot in the college premises. They rushed to the restroom, but the girls stormed, the doors. A terrified Andrezzil reported, "I was very afraid of what could happen, but I could not have imagined what was about to come, students were cursing Geisy, calling her ugly names and accusing her of drawing too much attention, even threatening to beat her up."
The college reported of having warned Arruda to change her ways, as the staff and the students had accused her of indecency. Josias de Souza, the university's lawyer said that Arruda "always liked to provoke boys, the problem was not with her clothes, but the way she acts, talks, crosses her legs, and walks."
Arruda who was appalled said that she was being victimized; she had been rusticated by the authorities without even being informed.
Arruda who is a student of tourism says, "I only want to go into the classroom, sit down, study and take tests".
The wide publicity that the college has given her is not what she wanted. The University had blown it out of proportion. They should have confined it to the college level and sorted it out instead of making it a national issue.
And now she has been silently reinstated without any hue or cry or press coverage. She has been asked by the college authorities to resume her college but with an armed guard.
Probably government interference made all the difference. The Special Secretariat of Policies for Women (SPM) was now looking into the case.