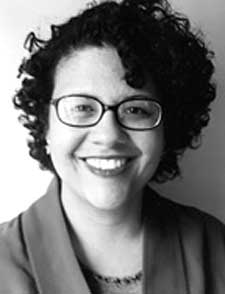 I was watching this live, Elizabeth Alexander spoke a very beautiful poem at the Obama inaugural function. It was very refreshing and made you think. In fact Obama and Michelle were looking deep in thought at the time of recitation as if pondering over the words.
Elizabeth Alexander Bio & Wiki
Elizabeth Alexander is a professor at Yale. She has also authored five collections of poetry, including the 2006 Pulitzer Prize finalist American Sublime.
If you are into poetry and other artistic endeavors, then you would be interested to know that Ms Elizabeth Alexander is the fourth poet to have made an recitation at a presidential inaugural.
The others? Robert Frost, he recited "Dedication" at the inauguration of John F. Kennedy. Others are Maya Angelou and Miller Williams. These two made recitations at both the Clinton's two terms inaugural. Looks like Republicans consider poetry a pansy pursuit.
Although I can hardly say I am a poetry connoisseur, but according to the experts, the poetry rendered by Elizabeth was less than exemplary.Personally, she sounded good to me but the critics at various newspapers (like LA Times etc) have shredded the performance.
What do you think about it? Do you agree or disagree. Have your say below. Also, for the transcript (or Text as some would say) of the inaugural poem go here.