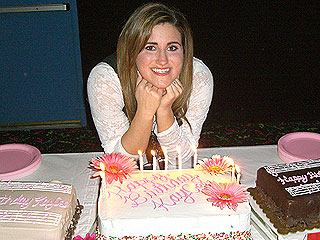 Kaycee Stroh comes in a cute little combo of talent; she is a dancer, singer and now a popular actress with a large following among kids especially those who enjoyed Kaycee's work in High School Musical, both the parts.
Kaycee Stroh Bio Wiki
Kaycee Stroh was born in Salt Lake city so that makes me suspect she is a mormon. Not that it really matters but fans like knowing all this trivia about the stars and celebrities they like.
Kaycee has often discussed her weight gain and how she was bed ridden for three months because of a clot she developed in her leg. She had fought a battle with weight and had achieved commendable weight loss.
Kaycee Stroh along with her fellow cast members for the High School musical movie won the Teen choice award and appeared all together on the stage for the honor.