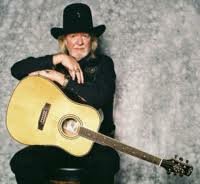 Shocking news for country fans – singer Mel McDaniel has died. Mel's age was reported to be 68 and the cause of death was cancer.
Country singer Mel McDaniel had a couple of hits including  "Baby's Got Her Blue Jeans On" and "Louisiana Saturday Night". These were some of my favorites.
Mel McDaniel was born and bred in Oklahoma and a popular theme in his songs was the characterization of oil field workers in Alaska in the 1970′s. Eventually like any true country singer, Mel moved on to Nashville.  Mel had become a regular on the Grand Ole Opry sometime in 1986.
The funeral details for Mel McDaniel are still underway and the family will release the press note when the details are finalized. We will keep you updated.
If you have something to say about Mel, please use the comments below.