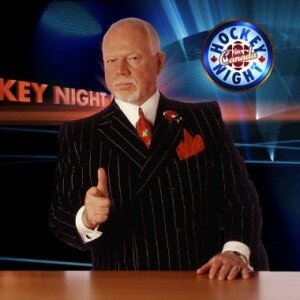 DON CHERRY is an announcer for the famous hockey channel on air "Hockey Night in Canada". He is finding himself in quite a bit of a jam but if I were to comment on it, I would say its a storm in a teacup.
Here is how Don Cherry's latest controversy goes. While on a local live radio talk show, Don Cherry was asked what he thinks about the accusations of torture of suspected terrorists.
His reply, we are told, led to the organizers shunting him out promptly. But what exactly did Don Cherry say? Also, we are told the audience actually applauded to Don Cherry's answer.
Don Cherry's Terrorist Comments:
If hooking up one terrorist prisoner`s testicles to a car battery to get the truth out of the lying little camelshagger will save just one Canadian life, then I have only two things to say:
1. Red is positive
2. Black is negative
Also, we are told there are variations of these comments on the internet swirling right now with some adding a GI in it instead of Canadian soldier.