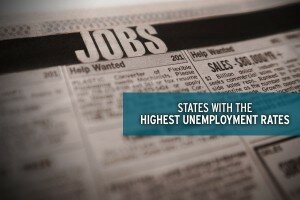 The Unemployment extension bill, HR4213, has been the center of political news for the past few months. Â The legislation allows people to extend the filing for tiers 1-4 of the benefits extension, allowing for up to 99 weeks of total unemployment benefits. Â The controversial bill was held up in Congress for months, as Republican Senators didn't want to add to the nation's looming deficit spending.
The final vote on the measure was 59-39. Â Earlier this week 60 votes were needed to end a GOP lead filibuster of the bill. Â All but two Republicans approved of the ending of the filibuster, whereas only one Democrat opposed ending it.
The bill is funded by tax increases on S-Corporations, deficit spending, and increases on taxes of investment managers and venture capitalists. Â Many Republicans cited that these tax increases would wipe out all the good done by giving money to Americans via their benefits extension.
Those who start to receive their extensions once again will notice that they may not have as much money. Â This is because Congress did away with a $25 bonus previously added, and also did away with the COBRA subsidy that was previously provided. Â The subsidy paid 65% of the premiums experienced by jobless workers through their former employer's healthcare plans.
Now the focus should be on a  Tier 5 extension.  Once people exhaust their first four tiers they will need